Hart Student Pick Up Day (6th)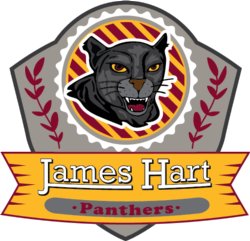 What

Hart Student Pick Up Day (6th)

When

5/12/2020

Where

James Hart Entrance on Morgan Street
Times: To help control congestion, we ask that you come during the following times if at all possible:
• 9 AM- 10 AM: last names A through F
• 10 AM - 11 AM: last names G through L
• 11 AM- Noon: lunch break for staff – no pick-ups during this time period
• Noon- 1 PM: last names M through R
• 1 PM- 2 PM: last names S through Z
Where: the horseshoe drive off Morgan Street. Please enter the driveway on the north end of the lot by the flagpole. This will ensure the passenger side of your vehicle is on the curb.
How will this work? We will have an assembly line set up along the building. Please have a sheet of paper with your student's first and last name and grade level written in large, dark letters so our staff can see it from 10 feet away. Please tape/hold this paper up on the passenger side window as you pull in so we know who your student is. When you pull in we will have someone with a walkie talkie call into the building to retrieve your student's possessions. This will take a few minutes. Please pull forward as far as possible. Once we have your items we will place them into your trunk. Please have this open for us. Please do NOT get out of your car and please wear a mask in your vehicle. This is for the safety of all.
What will you be picking up?
• hallway locker possessions
• gym locker possessions
• medications from nurse (if applicable)
• classroom writing projects (if applicable)
• art projects (if applicable)
• any other odds and ends our teachers bring down 
What will you NOT be picking up?
• Yearbook/Literary Arts magazine (these are not available yet; May 28/29 pickup date)
Copy to Google Calendar
•
Download iCal Event